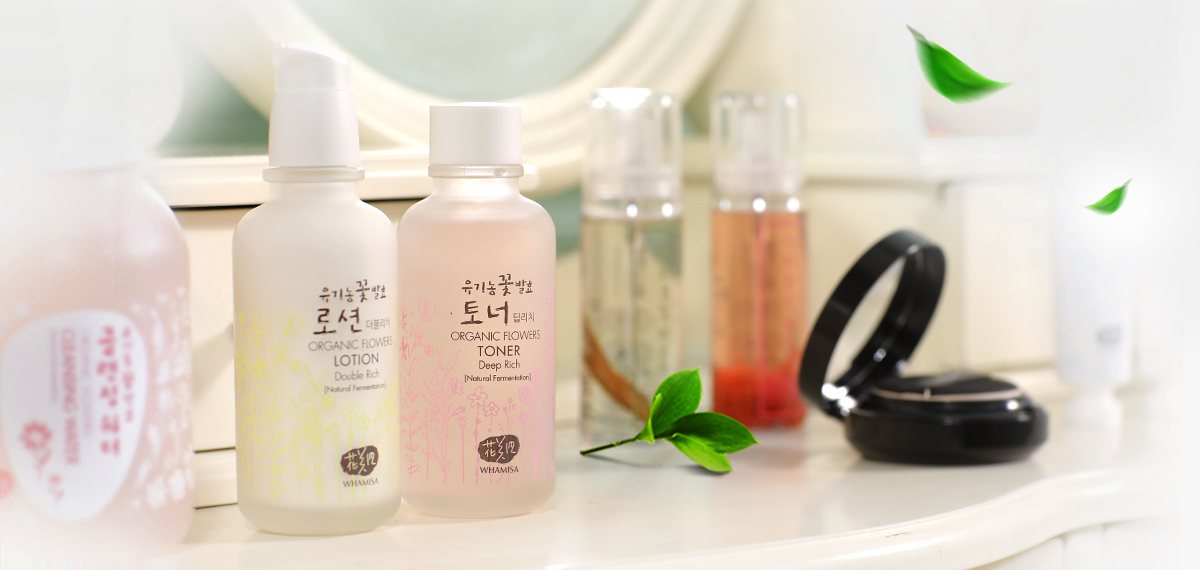 PREMIUM ORGANIC FERMENTED COSMETICS
WHAMISA contains beauty of nature with naturally fermented
organic flowers, fruits, and seeds.
We put our heart and soul just like mother made food.

Extraction method using natural organic fermentation process.
The fermentation solution produced through this method forms and promotes
the skin barrier, which helps regenerate skin by itself and increases moisturization.